Purim
Purim

What is Purim?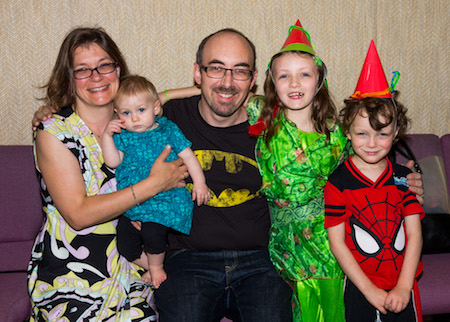 The jolly festival of Purim is celebrated every year on the 14th of the Hebrew month of Adar. It commemorates the salvation of the Jewish people in ancient Persia from Haman's plot "to destroy, kill and annihilate all the Jews, young and old, infants and women, in a single day," as recorded in the Megillah (book of Esther).
During Purim, we listen to the reading of the Megillah, dress up in fancy dress, eat hamentaschen, and enjoy many laughs.
---
Purim 2021 at NSTE
Date: Thursday, 25 February 2021
Time: 6:30 - 8:30pm
We will be having a lively evening prayer service, along with a fun and boisterous Megillah reading, and some lovely musical performances. We will also have a costume parade with a surprise prize for the winner!
Finally, as is our custom, we will also be collecting donations keeping with the tradition of matanot le'evyonim (gifts for those in need). In the weeks leading up to Purim, we ask anyone that is able to please bring children's activity books, colouring books (for children and adults), word search books, books with puzzles and games, and coloured pencils. Items placed in our Livracha basket will be donated to WEAVE Youth and Community Services, which works with disadvantaged and vulnerable people, including indigenous families in the City of Sydney and South Sydney areas. All items must be new.
If you have any questions, please feel free to reach out to Rabbi Misha: misha@nste.org.au
Register for the service HERE.
Sun, 28 February 2021 16 Adar 5781