Solar Panels
In 2023, NSTE installed solar panels on the roof of the main building.
Follow along for updates as we explore and discover how our solar panels are reducing our environmental footprint.
Updates from the iSolar App
Monthly Updates
Traditional coal-powered energy is produced using trees and burning coal. This process emits a large amount of CO2. The amount of energy created by our solar panels in the past month is equivalent to the amount of energy that would have been created using the following resources.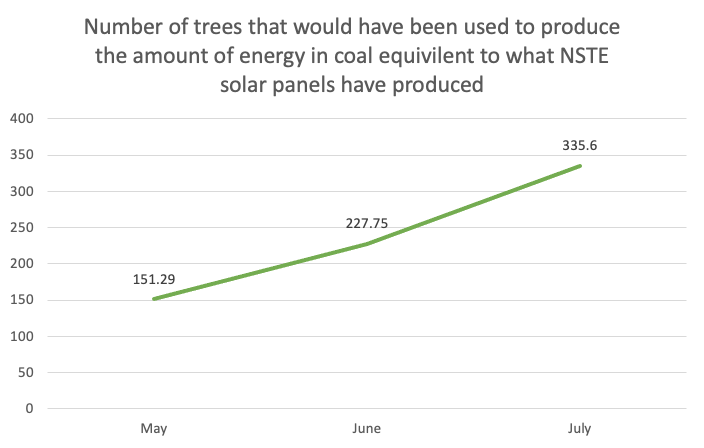 Sun, 24 September 2023 9 Tishrei 5784