B'nei Mitzvah Bios
B'nei Mitzvah Bios
Bar Mitzvah - Asher Ginsburg – 18 May 2019
Most notable about Asher is his never-ending need to be near the ocean - surfing and fishing. This is his place for escape and reflection, as well as competition and enjoyment. His artistic flair, intelligence, inquisitive nature, wicked sense of humour and quick wit keeps his parents entertained and they look forward to watching him grow up.
They are proud of his efforts learning to read Hebrew and the teachings from the Torah. It was sometimes a challenge preparing for his Bar Mitzvah, but totally worthwhile now seeing him connect to his Jewish roots.
Thanks to Rabbi Nicole, his teacher Yael and all the supportive friends and family including those travelling from South Africa, who are helping celebrate Asher's Bar Mitzvah on May 18th.
Bat Mitzvah - Natalie Epstein – 11 May 2019
Hi, my name is Natalie and I will be celebrating my Bat Mitzvah on May 11th. This year I started Year 7 at PLC Sydney and my favourite subjects are Maths and Geography.
Outside of school, I play French horn and piano, do swimming, play netball, dance, and sing in my school choir. Sometimes I babysit my neighbours on the weekends. All of these activities take up a lot of my week, so I love spending my free time at the beach, having a picnic or going for a walk with my dog. I also like spending time with my friends and family.
In the holidays, I enjoy attending Netzer camps where I have made many friends. I have also enjoyed getting to know new people at the Thursday classes.
I am very excited for my Bat Mitzvah and would like to thank Breina, Rabbi Nicole, Cantor Ted and Tony for helping me prepare.
Bar Mitzvah - Jett Symon – 13 April 2019
Born as James Jett Symon, our recent Bar Mitzvah boy definitely has a personality better suited to the name 'Jett'.
He is energetic, athletic, and extremely creative. 12 months ago, Jett couldn't speak or read Hebrew - but after incredible guidance from Ben Fox, Rabbi Nicole, and Cantor Ted, Jett not only learned his Parasha and the prayers to conduct a Shabbat service, he also learnt to chant it.
His parents, Heidi and Jason, said:
"We are extremely proud of Jett and thankful to all the staff at North Shore Temple Emmanuel for making us feel like we were the only Bar Mitzvah family this year."
Bar Mitzvah - Lachlan Winter – 2 March 2019
Lachlan, or Lachie as he's affectionately known by his family and friends, has just started Year 7 at Masada College.
He's a keen learner whose favourite subjects are History, PE, Cooking, Music & Art. Lachie is an accomplished drummer who dreams of one day making it big and touring the world.
He's excited to celebrate his Bar Mitzvah with his family and friends, some of whom have travelled from as far as Germany, Perth, Brisbane, and Melbourne.
Bar Mitzvah - Joshua Hills – 23 February 2019
Joshua is honoured to be sharing his Bar Mitzvah with the congregation on 23 February.
He's a kind, thoughtful, and caring young man, who's interested in the welfare of others. His most cherished pastimes include listening to music and drawing characters based on his favourite comic books and films. Joshua also loves reading, console games, and playing basketball.
His quick wit and humour frequently have his family in stitches of laughter. Joshua is a good student who is often relied upon by his family for his spelling and math skills.
Joshua's friends and family are proud to be sharing his Bar Mitzvah with him. Thank you Rabbi Nicole, Tony and Adrienne for helping to prepare him for this big day.
Bar Mitzvah - Alexander Itzkowitz – 16 February 2019
Alexander is a Year 8 student at Emanuel School. His favourite subjects are Maths, Science, History, Geography & Technology.
Alexander has a large variety of interests and knowledge on many subjects particularly astronomy, history, and the Titanic. His hobbies are reading, golf, designing images, going to the movies and catching up with family and friends.
He is very excited about celebrating his Bar Mitzvah with his family and friends and is thrilled his grandparents came from overseas and cousins have travelled from overseas and interstate for the special occasion.
Bat Mitzvah - Hannah Toynton – 15 December 2018
Hannah is smart and kind with a wicked sense of humour. She lives at home with her Mum and Dad, her younger sisters, Samara and Gaby, and her Labrador puppy, Toby.
Hannah has strong family ties to NSTE where her grandparents were married in 1972, her mother Alix was named and had her Bat Mitzvah, and where she herself was named several years later.
Hannah is in year 7 at Masada College where she has attended since Poppy Cottage. Her favourite subjects are English, PE and Jewish Life. Hannah loves to play sport – winning many awards at school - and is very active. She loves playing netball for St Ives, dancing (both Jazz and contemporary), and enjoys fitness training. She also enjoys debating and public speaking.
In honour of her Bat Mitzvah, Hannah will be donating some of her Bat Mitzvah gifts to aid refugees in Australia. She is also excited to travel to Israel with her family and grandparents at the end of the year and will be participating in a twinning ceremony at Yad Vashem to commemorate this important occasion.
Hannah has enjoyed getting to know her Bat Mitzvah cohort at the Temple and looks forward to continued involvement in the community there.
Bar Mitzvah - Joel Williamson - 8 December 2018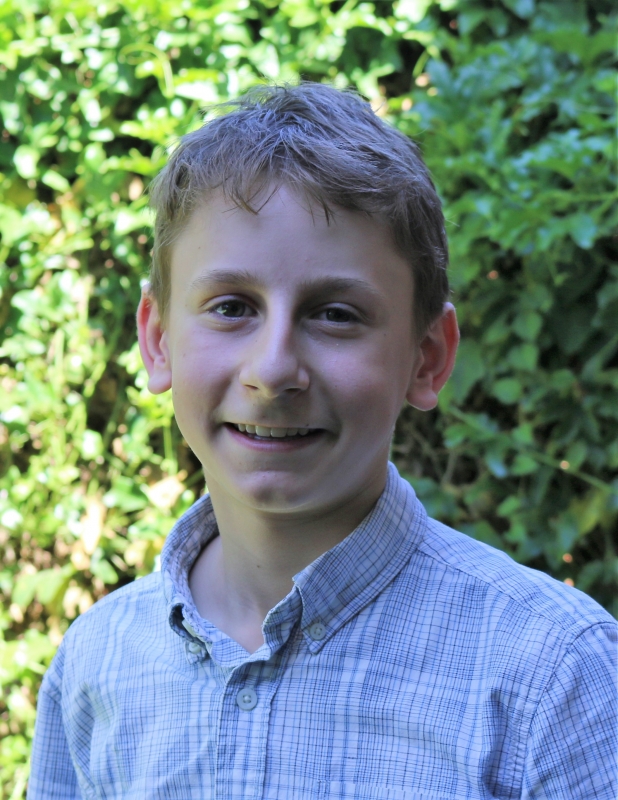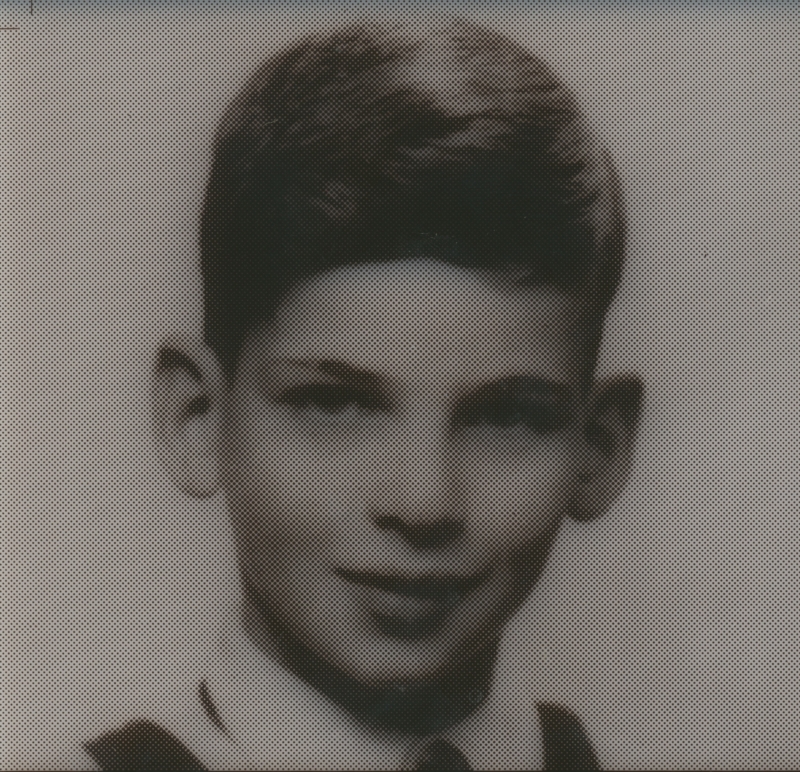 Joel (pictured left) is a hardworking, inquisitive person with a great sense of humour who enjoys sport, music, and playing games. Joel's family has a long history with NSTE and he has embraced the community by his committed involvement at Meah, Bar Mitzvah classes and Netzer Camps.
Joel attends Epping Boys High School. He plays the violin and is looking forward to performing with the orchestra in Les Miserable next year. He loves AFL and cricket and enthusiastically supports the Sydney Swans. Joel has an adventurous spirit, enjoys camping, travelling and trying new things. He spends much of his spare time trampolining, annoying his two younger sisters, reading spy novels and playing Fortnight with his friends.
Joel is 'twinning' his Bar Mitzvah with Alfred Gerhard Benjamin, known by his family as Fredi (right). Fredi enjoyed playing football and handball. His family tried desperately to get him out of Europe on a children's transport, but without success. He hid with his mother in Prague but was eventually caught and taken to Theresienstadt. He was deported to Auschwitz in 1944 where he died on 23 October, aged 13. As Fredi never had the chance for a Bar Mitzvah, Joel has given him an opportunity to be remembered and to share this special day.
Bar Mitzvah - Yonathan Shapira - 1 December 2018
Known by everyone as 'Yoyo', Yonathan is a very energetic and outgoing young man.
He enjoys hanging out with his friends, chatting, and going to places on buses and trains. He has a fantastic memory for facts and a great deal of general knowledge. Yoyo loves playing Xbox and plays basketball all year round and OzTag in summer. He enjoys the beach, boogie boarding and, more recently, discovered scuba diving during his last holiday in Fiji.
After his Bar Mitzvah, Yoyo is keen to skydive and go scuba diving in Manly with the sharks.
Yoyo is very adventurous, has a great sense of humour, and craves independence. His mother thinks he could be a great stand-up comedian and knows his wellbeing depends on having a balance between responsibility and independence even at a young age.
Yoyo's relatives live in Brazil and Israel. He is praised by the older residents in his apartment block for his kindness and manner. His grandfather's friends in Brazil love chatting with him as he always engages with older adults with enthusiasm and respect.
Bat Mitzvah - Mirabai Levin de Graaff - 20 October 2018
Mirabai describes herself as a couch-loving, Netflix watching, Xbox playing sloth. The flipside is that she is a giving, compassionate and caring friend and family member and a quietly motivated and conscientious school and B'nei Mitzvah student.
Mirabai is in Year 7 at Cammeraygal High School. She enjoys all that high school has to offer, having always embraced opportunities to learn and grow. In primary school, she was a student leader and involved in debating, speaking competitions, dance group, choir, and band. She loves Maths and English and languages including Hebrew, French and Spanish.
She has a keen interest in acting and has performed as an extra in a feature film and in a Disney production. She is also currently a member of the drama club at school and plans to join the Australian Theatre for Young Performers.
To balance her sloth, Mirabai is a keen and committed netball player. She plays in the newly formed Cammeraygal Netball Club and represents her school in PSSA netball. She has received both players' choice and coaches' choice awards for her dedication and commitment to her club.
More than anything else, family and friends are important to Mirabai. She has made some lifelong friendships in her B'nei Mitzvah class which she looks forward to developing and maintaining.
Bat Mitzvah - Natalya Shrimski - 13 October 2018
Natalya learnt Hebrew in under two years and proudly celebrated her Bat Mitzvah on Saturday 13 October.
Natalya is a creative and generous person who has a contagious laugh and loves to have a great time with her friends. She has made some amazing friends at North Shore Temple Emanuel and absolutely loved her time spent at Thursday classes and going to B'Mitzvah parties. In her spare time, Natalya loves to dog-walk for neighbours, draw and create absolutely anything, be on Pinterest, and play saxophone in the two bands she's part of. She is now planning to join the International Band Tour at her school to Spain & Portugal in 2020 and will be working hard to get there through her part-time jobs.
Natalya proudly wore the tallit from her great-grandfather, which is over 100 years old and a mezuzah necklace from her great-grandmother. We would have liked to celebrate our Kiddush in the courtyard of her Great Uncle, Isaac Givorshner, but unfortunately the building works were not complete and it was raining – a lot, as per her Torah Portion of Noah, the weather has been likened to a flood! Natalya looks forward to continuing her commitment to the Temple through the Torah Tag Team with Rabbi Nicole.

Bat Mitzvah - Adena Miller - 22 September 2018
Adena is the youngest of three siblings and is in Year 7 at Masada College.
She was named at North Shore Temple Emanuel and has been part of the community throughout her life. She has made great friends at school and through Netzer, and enjoys spending time with them.
Many of her friends have been studying B'nei Mitzvah alongside her on Thursdays at the synagogue. She has been studying for her Bat Mitzvah for the past year and has learned a lot through the process.
As part of her Bat Mitzvah, Adena has committed to "Wrap with Love" - a charity dedicated to providing blankets for people in need.
She loves reading, rock climbing, karate, bicycling and bushwalking - especially with her family. She is excited for her Bat Mitzvah and her continued contribution to the community.
Bar Mitzvah - Matthew Adler - 1 September 2018
Matthew is a cheeky and caring boy who was born in Australia into a loving family with a long history at NSTE.
He is a year 7 student at Barker College and takes pride in learning all he can, in the most fun way possible. Matthew also has quite a few hobbies including tennis, basketball, writing, and reading. Most of all, he enjoys spending time with his adorable dog, Mitzi, and playing with his mates.
Matthew hopes to become a writer, engineer, or a professional e-sports player. He enjoys spending time with his family, whether they be in Australia or England.
Throughout his journey to Bar Mitzvah, Matthew has been fortunate enough to be taught and inspired by Adrienne Klipin. He would like to thank Adrienne for all her hard work as well as Rabbi Nicole for her support.
Bar Mitzvah - Nathan Sharp - 25 August 2018
Nathan has a younger brother, Joey, and lives on the Northern Beaches. He is a passionate animal-lover and environmentalist. His ideal future career would be sustainable farming, living in the country surrounded by animals.
Nathan loves being active and runs for his school's cross country team, as well as pursues state final medals in acrobatic gymnastics. He loves to ski and mountain biking.
Aside from sports, Nathan is a talented artist. He loves drawing and doing craft. He is an extremely caring human being. Nathan loves his family both here and in the UK, and he adores his younger cousins and will happily keep them entertained. He'll always put his hand up for fundraising and donate what money he has to someone in need. Nathan has no hesitation in standing up for those who need his help.
Bat Mitzvah - Ruby Rath - 30 June 2018
Ruby and her family have a long history with NSTE, with both her parents being involved in Netzer and her granny, June, having been the Director of the Pre-School when it first began.
Ruby is a Year 8 student at Ravenswood and passionate sportswoman. She plays in many representative teams such as Netball, Touch Football and Water Polo, with her dream to play for NSW one day.
Her other interests are travelling, spending time at the beach in Byron Bay, and drinking smoothies. She enjoys listening to music, shopping, and spending time hanging out with her great friends.
Ruby has a strong interest in History, the Holocaust in particular and stories of heroism and bravery.
She is looking forward to showing everyone what she has learnt with her wonderful teacher Adrienne Klipin over the past year.
Bat Mitzvah - Anna Amoils - 2 June 2018
Anna was born in London and her family moved to Sydney when she was three and half.
Anna is a Year 7 student at Ravenswood. She derives great satisfaction from her school life and has a wide range of passions outside of school including ballet, flute, piano, reading, tennis, hockey and, most importantly, horse riding.
One of Anna's dreams would be to live on a farm and own her own horses. In the meantime, Anna is aiming to volunteer at Glenworth Valley Stables during the school holidays. Anna makes the most of life and all the opportunities presented to her.
Pictured: Anna with her grandfather, Alan, who sadly passed away December last year.
Bar Mitzvah - Caleb Loewy - 5 May 2018
Over the past 18 months, Caleb Loewy has had the privilege to be a part of a wonderful NSTE B'nei Mitzvah class and has made some great friends. He has been supported by teachers Rabbi Nicole, Cantor Ted, Tony and Natali.
Caleb was born in Melbourne and spent his first three years there, before moving to Perth. At the age of six, Caleb moved to Sydney with his mum and dad and one-year-old sister.
Caleb attends Knox Grammar School and is in Year 8. His favourite subjects are Japanese, English and Technology. He loves to play baseball in summer and go snowboarding in the winter. Caleb is looking forward to sharing his special day with family and friends, many who have travelled from interstate.
Bar Mitzvah - Jacob Skurnik - 28 April 2018
"My name is Jacob Skurnik and I am celebrating my Bar Mitzvah.
I attend Fort Street High School in Petersham in Year 7. My favourite subjects are Maths and Music. I like Maths because it is a one-answer subject. My brain thinks very to-the-point and doesn't think outside the box much, so a one-answer subject is perfect for me! I like Music because it is a creative subject where you experiment with different instruments and make different sounds.
I play baseball and soccer. When I feel like it, I read books, watch TV, go to the park and play tennis or kick a ball around with my brothers."
Bar Mitzvah - Zachary McNeil - 21 April 2018
Zac is a kind, caring, articulate and curious young man who is a protective and loving big brother to Ben.
He is in year 7 at Masada College where his favourite subjects are science, maths & technology. He has been chosen as part of a group to submit an entry for a competition to code a NASA rocket.
Zac is passionate about playing rugby union, playing since he was 4 years old. Last year, his two teams (both Union and League) both won premiership medals. He is looking forward to a rugby union tour in Japan later this year. He enjoys sport, reading and coding, playing video games with his brother, camping with family & friends, and attending Netzer camps. He also enjoys playing the clarinet and is an accomplished chess player.
Zac says "I'm looking forward to my Bar Mitzvah and the chance to share with my family and friends all that I have learnt with my teacher Natali."

Bar Mitzvah - Ryan Florence - 24 March 2018
Ryan is a fun, kind, sensitive, and caring 13-year-old who loves playing soccer. He has loved playing it since he was four years old and always looks forward to winter for that reason. Ryan also currently plays weekend basketball and has played baseball in the past. He loves to watch live baseball (especially in Toronto with his Grandpa).
Ryan attends Masada College, and his favourite subjects are History, Geography, English, and Science.
Ryan is looking forward to spending time with his Canadian family who are making a special journey over to Australia for this simcha, and celebrating with the family friends and relatives coming from the North and South Coast of NSW.
Bar Mitzvah - Hudson Copeland - 17 March 2018
Hudson Copeland is in Year 8 at school where his favourite subjects are maths and music. He also loves solving rubik's cubes; winning the rubik cube competition for the junior school last year!
Hudson has been playing rugby union since he was 5 years old and really loves the sport. He also enjoys music and plays the tenor saxophone, piano, and ukulele. Last year, Hudson was in the school musical. He also enjoys playing video games with his friends and brother.
"I really look forward to my Bar Mitzvah this Saturday," says Hudson. "I would like to thank Natalie Smud for helping me with my Bar Mitzvah studies and my fellow peers for always supporting me when it gets tough. I have had great memories here and I will continue to love this place for it is my second home."
Bar Mitzvah - Zico Jerome - 10 March 2018
Zico was born in Sydney, but moved to Hong Kong with his family for a year when he was three. When the family returned, he started at Masada College where he stayed until Year 6 and was School Captain. He is currently in Year 8 at Barker College.
Zico's greatest passions are his music and sports. He loves to play the piano and can often be heard practising on the piano in the shul hall after his Bar Mitzvah lessons. His favourite sport is Ice Hockey. He plays for Sydney Bears Ice Hockey Club as well as the NSW state team (as part of the gold medal winning team at the national championships in 2017) . He has also played two years running for the Australian U14 Ice Crocs team in both 2017 and 2018. Zico and his brother, Bodie, were both on the team this year and only returned from the 2018 international tournament in Quebec just two weeks ago.
As well as this, Zico loves snowboarding, basketball, reading, composing his own songs and taking his dog, Jagger, for walks.
Although many of Zico's family could not be here today due to distance, he is delighted to welcome his grandparents, family and friends from England, Canada, Victoria and Queensland to his Bar Mitzvah.
Bar Mitzvah - Noah Paikin - 24 February 2018
Noah was born in Johannesburg, South Africa. He moved to Sydney with his parents at the age of 2½ .
Noah is a Year 8 student at St Ives High School and is a social, caring and compassionate young man who loves to make others laugh. Noah is a protective and loving big brother to Erin. He is passionate about Art, English and Soccer. He attended his first Nezter camp over the summer and looks forward to fostering the connections he made there.
Bar Mitzvah - Arthur Lockyer - 23 December 2017
Arthur attends Shore School where his passion lies in his English, Science, Latin and History studies. At school, he is involved in cricket, drama and the violin ensemble. He loves to ski, paddleboard and swim and is an avid reader and artist, with a sideline in illustrating and writing fantastical stories.
Family comes first for Arthur, and he is so excited that some of the UK contingent have made the trip to celebrate his Bar Mitzvah.
He has gained a great deal from his Thursday Bar Mitzvah group lessons with Rabbi Nicole. He is indebted to his first Hebrew teacher, Or, who gave him the confidence and foundations to pursue this journey, and to his tutor, Adrienne, for seeing him through to his big day.
Bar Mitzvah - Nathan Cavenor - 16 December 2017
Nathan is excited to be having his Bar Mitzvah this week, after working closely throughout the year with his Grandpa, Leslie Stein, and teacher, Justin Green. Falling on Shabbat Chanukah, Nathan is already enjoying lighting the candles and having sufganiot in the days approaching Shabbat.
As a student in Year 7 at Killara High School, Nathan enjoys mathematics and sport. He's a keen sportsman, playing representative cricket for North Shore Junior Cricket Association as a spin bowler, and plays soccer in the winter. Nathan also enjoys attending Netzer camps with his friends.
He is thrilled to be joined by his uncle, aunt and cousins from Israel, cncle and cousins from Melbourne, and cousin from New York, making this a wonderful family reunion.
Bar Mitzvah - Jonah Rottanburg - 9 December 2017
Jonah is in Year 7 at Killara High School. His favourite subjects are English and...lunch!
Jonah's favourite sports are tennis and soccer. He is currently involved in Netzer and is a regular participant in their camps.
Jonah has enjoyed the process of the Bar Mitzvah preparations. He is the eldest son of Yael and Jonathan Rottanburg.
Bat Mitzvah - Lucy Sperling - 2 December 2017
Lucy is in Year 7 at Willoughby Girls. She has enjoyed settling into high school with friends from primary school and has made many new friends too.
Lucy has fun at school and her favourite subject is design and technology. She plays the piano and loves learning current pop songs, as well as playing some of the classics.
Over the time she spent at Meah, Lucy has made some close and hopefully life-long friendships. She is a very friendly and social person who loves talking and singing!
Lucy is very excited to become Bat Mitzvah at NSTE following in her Mum Cathy's footsteps who had her Bat Mitzvah with Rabbi Lampert. Lucy has loved having Natali as her teacher and is looking forward to Saturday 2nd December!
Bar Mitzvah - Louie Malkin - 25 November 2017
Louie is very proud to be sharing his Bar Mitzvah with the congregation on the weekend of 25th November.
Louie was born in San Francisco, California. He has an elder sister, Eliyah, and a younger sister, Sadie. He is the filling in the sandwich! Louie moved to Sydney, with his family, when he was 5. As a little guy he loved to go fishing, play Wii and play team sports, in particular soccer and baseball.
Now, in year 7, Louie attends Masada Senior College. He enjoys school, his favourite subjects are Math, Geography and Art. He still loves playing sport, however he has expanded the sports that he plays – his favourites are soccer, tennis, basketball, trampolining and baseball.
Louie has always loved nature and animals. He has always been filled with curiosity about the world, the different countries and the animals that live in the world. As a family, we love to travel and explore different countries and we imagine that Louie will continue to travel and explore as he reaches adulthood.
Above all else, Louie loves being around his friends. He has always had an easy way with making friends and he treasures those who he calls friends. He enjoys meeting his friends at the 'shops', playing PS4 with them, playing sport with them and generally hanging out being silly. He is never more focused than when he is trying to organise to spend time with friends.
We are very proud of Louie for the work he has put into his Bar Mitzvah studies. We are excited to watch our little guy complete his Bar Mitzvah journey.
Bat Mitzvah - Gisele Horsfall - 11 November 2017
Gisele Horsfall is 12 years old attends Ravenswood School and is in Year 8.
She is multi-talented across her activities, and she enjoys playing guitar, performance dance, particularly Jazz and Ballet, and playing waterpolo and soccer.
Gisele loves animals and has three pets - Buddha and Tahlia , two x 11 year old Staffies and a six year old Bearded Dragon named Sunshine.
She spends time at the beach in summer and skiing in winter. She is adventurous in nature and up for any challenge.

Mon, 16 September 2019
16 Elul 5779
Mon, 16 September 2019 16 Elul 5779